Now that graduation is behind your back (or at least in sight), it's time to look for new opportunities in the real world! What better way to start than with Global Rehabilitation Services' Clinical Fellowship Program!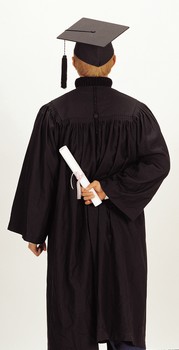 Mentoring is a two way street: As a new graduate, you need to interview companies to find a mentoring experience that meets your needs and career ambitions.
Global Rehab interviews each mentoring candidate to be sure we can offer what you need for your benefit. All our mentors have 10 years field experience minimum.
You will:
Gain valuable exposure to your field and real world marketplace applications

Broaden your horizon by exposure and opportunities with our multidisciplinary team of professionals consisting of Speech, Occupational, and Physical Therapists as well as Psychologists and school administrators.
Core to our mentoring is the belief that the heart of a great life long career is in a solid foundation. Global Rehabilitation Services is committed not only to making a world of difference to its staff, customers and patients, but also to those seeking outstanding intern and externships.
We Offer:
Contact us today for more information on how a mutually beneficial mentoring experience can be initiated.